22 May 2017 07:13 pm

29 May 2017 01:40 pm
You blokes planning on playing tonight ?


Sent from my iPhone using Tapatalk
29 May 2017 05:00 pm
Yeah but no for HotWheels
06 Jun 2017 08:15 am
Hercy cheats.
06 Jun 2017 06:32 pm
yeah, he's a shit mate
19 Jun 2017 06:16 pm
might not be on...visitors. I may be on later though.
20 Jun 2017 09:33 am
I'm not much of a checkpoint checker but doesn't Forza proper tell you how many metres in front are your opponents? So it's a measure of distance which we're all used to and I think that's the reason for Chaos and I being oh so wrong last night. I know I absent mindedly though of the check points in Horizon in the same way even though they're a measure of time. Totally useless in determining the gap between you and the guy in front.
20 Jun 2017 06:13 pm
So lets say Hercy goes through point A at 3.00 and then through point C at 3.30. Then I go through point A sometime later. The game can infer by Hercy's splits between A and C exactly how far behind I am in terms of seconds. Or more to the point it could tell me how far up the road Hercy is in terms of time.

.... AND SUCH!

Of course Hercy is right though.
10 Jul 2017 10:52 pm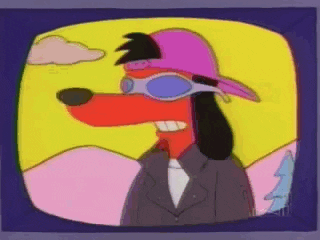 10 Jul 2017 11:16 pm

11 Jul 2017 06:32 pm

11 Jul 2017 06:53 pm

24 Jul 2017 06:02 pm
Every Monday in August we will play Forza 6. But until then, and in September, we will be playing Horizon. From October we will be playing Forza 7.

That is all.
24 Jul 2017 06:16 pm
I don't own Forza 6 though

24 Jul 2017 06:55 pm
It's only $99.95 on the online store for the base edition.
25 Jul 2017 08:05 pm
My own fault...
28 Jul 2017 10:03 pm

05 Aug 2017 09:28 pm
I have to say, the videos that come out of MNR are pure gold. I always get a laugh out of them.
14 Aug 2017 07:24 pm
I'll be absent this evening.
22 Sep 2017 10:05 am
I don't see any notch.
09 Oct 2017 12:23 pm
Forza 7 tonight gents ?


Sent from my iPhone using Tapatalk
09 Oct 2017 12:38 pm
Yes.
09 Oct 2017 01:29 pm
Excellent


Sent from my iPhone using Tapatalk